Welcome to Shastri Indo-Canadian Institute.
Our new E-Mail id. is sici@sici.org.in
 Be In Touch 
Executive Council
The Institute is governed by a bi-national Executive Council, having six (6) Members-at-Large from Canadian and Indian Member Institutions as well as representatives from the Government of India and Government of Canada, headed by the president. The presidents alternate between Canada and India.

Prof. Girish M. Shah (President)
Professor, Faculty of Medicine, Dept. Molec Biol. Med Biochem & Pathology
Université Laval, Québec (QC)

  Prof. Faizan Mustafa(Vice-President)
  Vice chancellor , NALSAR University of Law, Hyderabad
Prof. Anil Kumar Mehrotra(Secretary-Treasurer)
Professor,Department of Chemical & Petroleum Engineering, Schulich School of Engineering,University of Calgary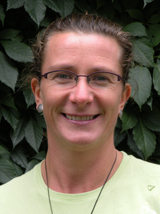 Prof. Margaret Walton-Roberts (Member-at-large)
Professor,Department of Geography ,Wilfred Laurier University and associate Dean of the School of Policy and Governance at the Balsillie School of International Affairs .
Prof. Jamuna Duvvuru (Member-at-large)
President, AGI & Chairperson, ISCGG-08 Centre for Research On Aging,Department of Psychology ,Sri Venkataswara University , Tirupati

Prof. Adrijit Goswami(Member -at -Large)
Dean, Continuing Education & Professor, Mathematics , IIT Kharagpur
Government Representatives on Executive Council
Mr. Rakesh Ranjan
Joint Secretary, Higher Education, Ministry of Human Resources Development, Government of India.